LOOK, LISTEN AND UNDERSTAND
«It's easier for me to understand what we're talking about when I can see it!» ‑ Ole Lange, deepsea fisherman, Greenland
«Above everything else guard your heart, because from it flow the springs of life» ‑ King Solomon
UNDERSTAND WHO YOU ARE, BECOME WHO YOU ARE, AND PUT YOUR LIFE ON YOUR DESIRED COURSE
Illustrated Seminars and Lectures
In the privacy of your own home or in a group, at your workplace, in your school or organization, by holding a course or by viewing online, Heart Language will not only inspire and refresh you but give you practical tools for change and mastery so that you can experience personal development and growth.
Through the simple yet deeply meaningful heart pictures of Heart Language, an 'a-ha' moment arises when the visual part of your brain communicates with the cognitive, bringing greater understanding and self-insight on the matters of the heart.
Heart Language offers you simple and effective tools that will help you experience an increase in both quality of life and health.
Are you looking for a course that you can take whenever it suits you?
When you take Garden of My Heart's online course, you set the pace and progress of the course according to your personal requirements — giving yourself the time you need to properly reflect on Heart Language and the meaning it has for you life.
Garden of My Heart is made up of of four modules that are usually taken over a four-week period. An assignment is provided for each of the fifteen themes presented in the course. You will receive a workbook in PDF format, as well as additional material that uniquely supports each theme. Garden of My Heart also has its own Facebook page where you can share your experiences with others and ask questions to those who have been or currently are going through the course.
FREE COURSE
Count me in!
Yes! I would like to take part in a free course, and receive ten keys on how I can nourish the garden of my heart so that it truly flourishes!
*** The course is not available in English yet, but if you sign up here we'll email you as soon as it's ready ***
«Who can change your life? Nobody but yourself – if you want to keep your dignity» ‑ Stine Ebbersen
THE DEEPER THEMES OF LIFE
Beauty and Strength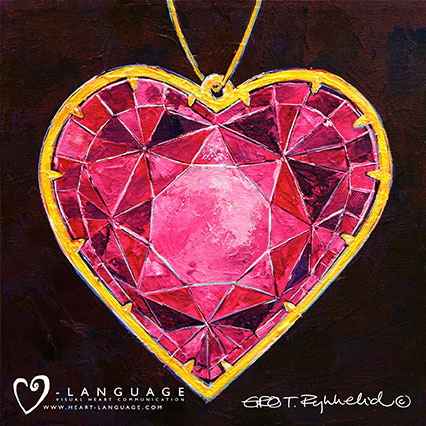 Beauty
A gemstone must be cut and polished to reveal its true potential. The crown, or face of the jewel, is of course important — but so is its pavillion, the part that remains unseen. When the stone's pavilion is cut with great precision, light passes through the crown, reflect off the pavilion, return through the stone again to illuminate the many facets of the stone's crown. It is when I allow the deeper issues of my heart to be cut and then polished that the true beauty of who I am will be illuminated.
Strength
A tree's canopy and its leaves are responsible for photosynthesis, while the tree's roots ensure the supply of water. The physical and psychological aspects of my life are entwined in a similar way in order to bring forth my personal development and strength.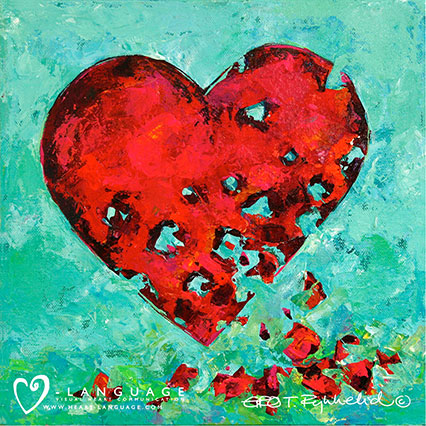 Indecision
When I find it hard to make a decision, I become vulnerable and insecure. I stagnate, gradually losing who I am as a person. Yet not to choose is also a choice. Through making right choices I become clear and decisive and construct my own identity.
«Our language on Fiji contains few words that describe feelings. I am amazed at the deep emotions the participants were able to share, especially the men, by using the metaphors of this very simple imagery»
‑ Viniana Gaunavinaka, Fiji
A language understood around the world
Heart Language is a visual communications tool based on over 100 pictures and metaphors — a tool that creates a common platform of communication. The genius of the Heart Language pictures is how they are immediately understood across language, cultural and religious barriers.
Yes please!
I would like to be kept updated with what's going on at Heart Language:
---
«The metaphors help me to see myself in a better way!» ‑ Gloria, Mexico
«You will be like a well-watered garden, like a spring whose waters never fail.» ‑ The Prophet Isaiah
THE GARDEN OF MY HEART
How can I be the gardener of my own life?
I can think of my heart as a garden — an oasis, a wonderful and beautiful place, a place where I love to be, to linger, to remain.
The inner-landscape of who I am has tremendous potential. I have been given the responsibility of chief gardener and landscape architect of my own garden. Only I can cultivate my heart to become the garden of my dreams.
Through The Garden of My Heart I will discover and learn new things, such as how important it is to protect what grows within my own garden.
10 keys to how the garden of my heart, my life, can bloom!
I can take part in a free course and become acquainted with the garden of my own heart, and receive ten quality garden tools that are easy to use to cultivate my inner landscape.
---
CONTACT US
If you have any questions you can contact us by email using the form here:
«Gardening is cheap therapy – and you get tomatoes to boot!» ‑ unknown
"THE GARDEN OF MY HEART"
Pictures, prose and quotes wonderfully bound as a gift book.
Read more
"I AM THE GARDENER OF MY LIFE"
Wisdom, inspiration and creative help for cultivating the garden of my heart.
Read more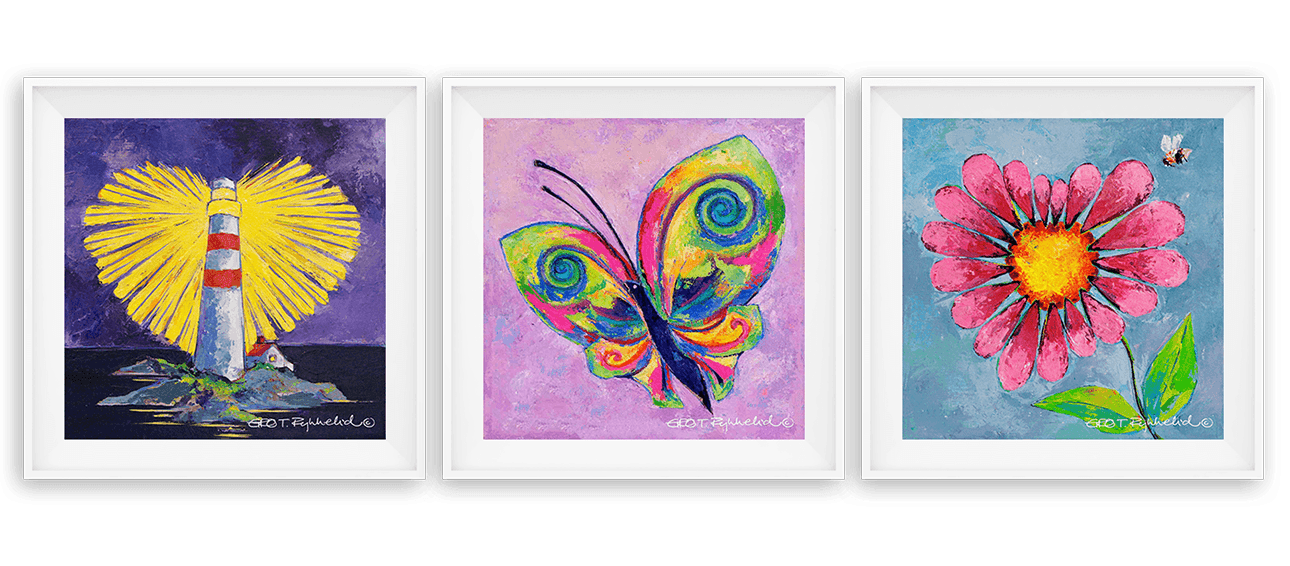 "HEART LANGUAGE PICTURES"
High-quality digital prints of the original "Heart Language" motifs.
To webshop
«The Garden of My Heart puts a new twist on the term 'self gardening'!» ‑ Tor Moen Tønnesen